The Ishraco company from the Tiv Ta'am group shares a new bread recipe for Shavuot that is rich in flavors and easy to prepare – bread stuffed with prosciutto and pesto. The full recipe in the article below.
The complete bread recipe for making bread stuffed with prosciutto and pesto in a few simple steps!
Preparing the dish takes only a couple of minutes, and then a few more minutes of heating it in the oven. There is a great chance that this bread, which is bursting with amazing flavors, will be the main talk on the brunch table!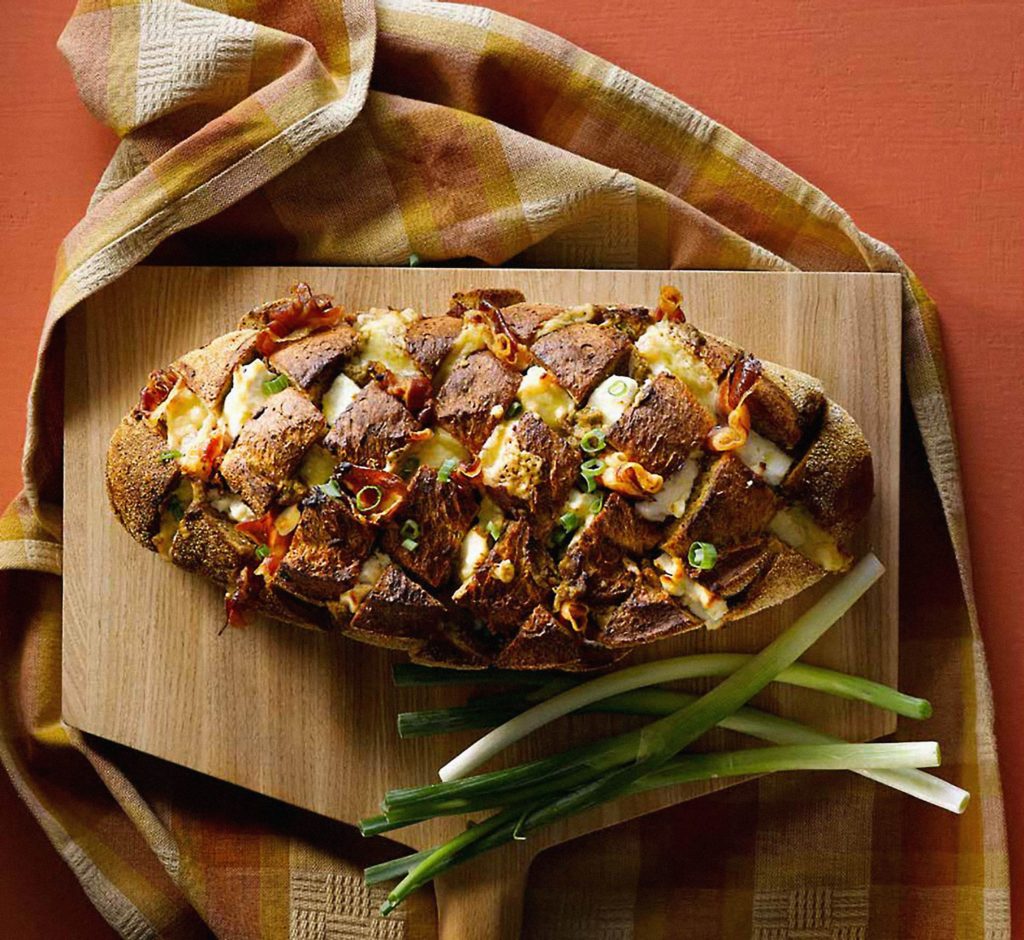 Ingredients:
1 sourdough bread – Choose a loaf of bread that is not large and has a nice shape.

200 grams of goat cheese cut into cubes

150 grams of aged cheddar cheese cut into cubes

100 grams of thinly sliced ​​prosciutto torn into strips

6-5 tablespoons pesto spread

2 thinly sliced ​​green onions

Sun-dried tomatoes

Plant baby mozzarella balls

Basil leaves
 Preparation:
Preheat the oven to 180 degrees. Slice the bread in many wide rows- almost to the bottom. Be sure to not cut the bread all the way to the bottom. Spread pesto in all the grooves and stuff them with cheese cubes and strips of prosciutto. Bake for about 12 minutes until the cheeses are bubbling, sprinkle with green onions and serve immediately.
To prepare a Caprese bread spread: Add sun-dried tomato spread, plant baby mozzarella balls and basil leaves onto the top of the bread and bake in the oven until the cheese has melted. Drizzle with a little olive oil and serve immediately.
Enjoy!
Tiv Ta'am products can also be purchased through the online sales website.
To enter the site, they will click here.
To read this same article in Hebrew, click here.