Herbalife offers a healthy recipe for protein banana bread that will fill the house with baking scents and fill the heart with joy. Suitable as a nutritious and delicious meal and also as a healthy dessert.
Protein Banana Bread Recipe(12 slices):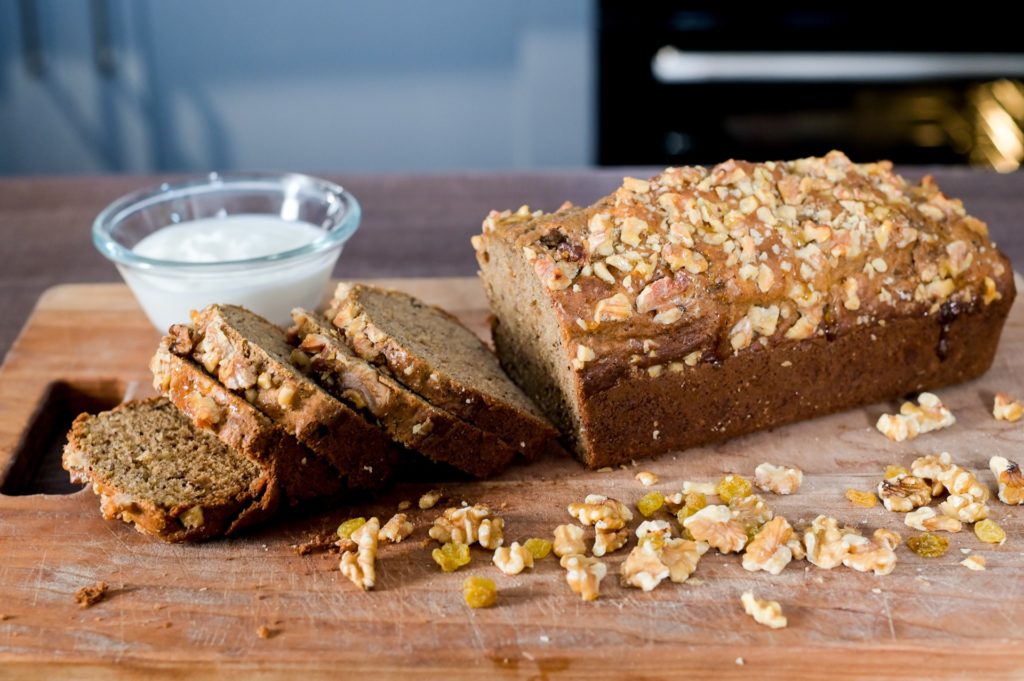 Ingredients:
2 tablespoons measuring protein powder

1 measuring spoon Formula 1 Strictly kosher vanilla

2 ripe bananas

2 eggs L

80 ml of water
75 ml olive oil

75 ml maple syrup

225 grams of wholemeal flour

1 teaspoon baking soda

½ a teaspoon of cinnamon

Extras: Walnut chips

Tip: Raisins can also be added
preparation method:
In a bowl mash the bananas with a fork. Add 2 eggs and mix well.

Add while stirring: water, olive oil, maple syrup. Set aside.
In a separate bowl mix the wholemeal flour, baking soda powder, protein powder, formula powder, and cinnamon together.
Pour the egg batter into the powder bowl and mix well.
Add the walnut chips and mix.
Pour the mixture into a pan and place in a preheated oven at 170 degrees for 30-40 minutes.
Cool slightly and eat.
Enjoy!
Nutrition facts ​​for one slice:
Calories: 249
Protein(g): 21
Carbohydrates(g): 38.4
fat(g): 7
fiber(g): 5.3
A video for making banana bread with the chefs and clinical nutritionists, Udi Barkan and Osher Eildman. Includes tips for easy and successful baking: To watch the video, press here.