A light and healthy recipe for banana pancakes that is suitable for breakfast, snack, or even dessert. It is so easy to make that even kids can do it!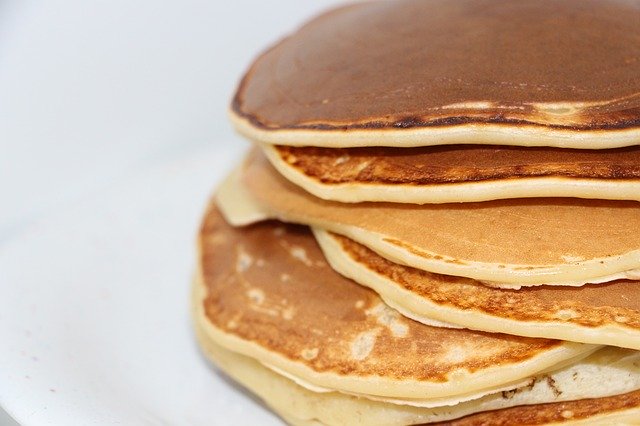 Ingredients:
2 ripe bananas

1 egg (You can also use half a cup of apple puree for a vegan version)

Half a teaspoon of vanilla extract

2 tablespoons oil

2 tablespoons white / brown sugar / sesame

1 cup milk (soy is also possible)

1/4 of flour

1/2 teaspoon baking soda

A little oil / butter
For halva yogurt sauce:
1 cup yogurt

3 teaspoons tahini

3 teaspoons sesame seeds
To make the banana pancakes:
Mash the bananas with a fork and beat in the egg.

Add the rest of the ingredients and mix until smooth
Heat oil or butter in a pan, pour out the batter. Wait for tiny bubbles to appear and turn.

For the yogurt sauce, mix all the sauce ingredients in a bowl (you can add / reduce tahini and sesame seeds to taste).

To serve: Add sliced ​​fruit, peanut butter, sesame, maple, or any other favorite pancake topping.
Enjoy!
To read this recipe in Hebrew, press here.
Want a different breakfast recipe? Click here