The Ultimate Vacation Destination For Different Types Of Couples: After a period of more than a year in which travel plans were halted due to travel restrictions related to Corona, it is finally time to travel. 43% of global travelers feel optimistic about the possibility of rescheduling an important event like a honeymoon or romantic vacation. Among Israeli travelers, this percentage is even higher at 55%.
Booking.com's mission is to help everyone experience the world, including couples. Therefore, the company shared a couple vacation destinations that are suitable for different types of couples. (Based on the couple).They did this in order to inspire you to go on an unforgettable trip with your significant other.
For partners that love to experience: Wine tasting in Mendoza, Argentina
This is for couples who enjoy quality time together and love to taste new flavors. They will surely enjoy the unique wine tasting experience in Mendoza – the center of Argentina's famous wine country.
If you choose Mendoza as a vacation destination. You will get to know more than 1,200 local wineries. And taste an award-winning Malbec wine. In the village of Chacras de Coria, a short distance from the center of Mendoza, you will find the Lares de Chacras Boutique Hotel. It is a beautiful hotel decorated in a classic country style. You can reach the hotel's wine cellar to choose your favorite wine for dinner. And also go on tours that the hotel organizes to nearby wineries.
For opposites that attract: A romantic all-inclusive vacation in Venice, Italy
This is for couples who love to be together, But also enjoy doing different things. They will be able to choose an upscale all-inclusive resort as their honeymoon vacation. Each hotel has many options and activities. So, there is no need to spend too much time planning – just enjoy a romantic and memorable honeymoon. If you are looking for a romantic atmosphere, stay in one of the most luxurious hotels in Venice: Cipriani, A Belmond Hotel.
Every inch of this iconic hotel is designed to provide you with a magical experience. You can find a culinary experience that has won Michelin stars, the only Olympic pool in the city, tennis courts, and exclusive tours.
Vacation destination for the couple that likes to relax: Spa vacation in Bath, UK
Almost a quarter (23%) of travelers in the world yearn for a relaxing vacation. And your honeymoon is the perfect excuse to go on a vacation like this. This is a vacation destination for couples whose favorite thing to do together is to relax. They will be able to enjoy one of the best spa destinations in the world – and the only place in the UK that has natural hot springs.
Vacation destination for social butterflies: Night markets in Patong, Phuket, Thailand
Couples who love to wander and meet very new people will enjoy a honeymoon in Patong town. This town is located on the island of Phuket in Thailand. The roads in the town are lit by colorful neon lights at night. whether you want to taste local dishes, find unique handmade items, or just wander around to get to know the locals and enjoy the local entertainment, this is an amazing vacation destination.
Where should you stay?
Burasari Phuket Resort & Spa – which is located along Patong Beach, is a short walk from the shopping center and the famous Bangla Road. There are many bars and nightclubs around for unforgettable nights. Also, there is a spa, two outdoor pools, and dance performances in the evenings. There is also an awesome bar inside the resort – so you may not want to leave the resort at all.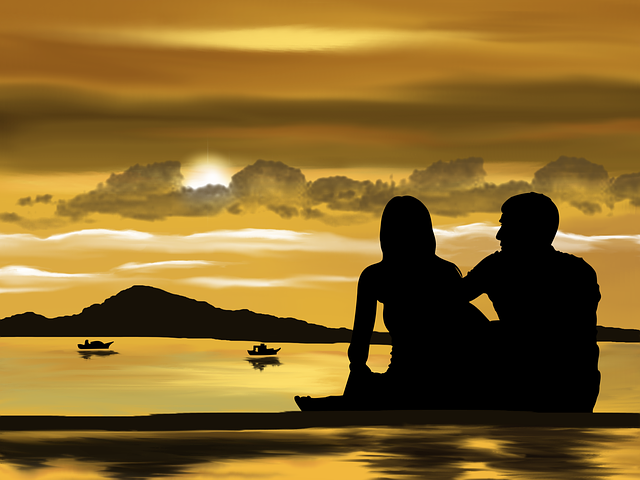 Methodology:
* A study commissioned by Booking.com and conducted among a sample of older men and women who plan to travel in the next 12 months. A total of 28,042 respondents from 28 countries and territories participated in the survey (including 1003 from Argentina. 1002 from Australia, 1000 from Brazil, 1001 from Canada. 1000 from China, 1002 from Colombia, 1001 from Croatia, 1003 from Denmark, 1002 from France, 1005 from Germany, 1004 from Hong Kong. 1000 from Hong Kong, 1000. 1002 from Israel, 1000 from Italy, 1000 from Japan. 1002 from Mexico, 1000 from Holland, 1000 from New Zealand, 1003 from Russia, 1000 from Singapore, 1003 from South Korea, 1005 from Spain, 1001 from Sweden, 1000 from Taiwan, 1003 from Thailand, 1000 from UK, 1000 from USA and 1000 from Vietnam) .Respondents and respondents answered an online survey in January 2021.
** The data on the recommendations from Booking.com are based on the most recommended and relevant destinations by travelers from around the world in terms of wineries, romantic vacation destination, scuba diving, snorkeling, health spa, antique shopping and night markets.