A recipe for making healthy popsicles with exotic flavors without caffeine, calories, or sugar. There is nothing like a frozen popsicle on a hot summer day, but what do you do when you want to stay healthy and consume less sugar, caffeine, and food coloring? Make the popsicle at home! A winning recipe for a cold summer popsicle.
The international tea and infusion brand Pompadour from Ticana offers an amazing recipe for making healthy and delicious popsicles. On the occasion of the launch of the only COOL SENSATION cold infusion series in Israel for making iced tea (flavors: strawberry-orange, mojito-berry and peach-passion fruit). Health benefits: No caffeine, no calories, and no sugar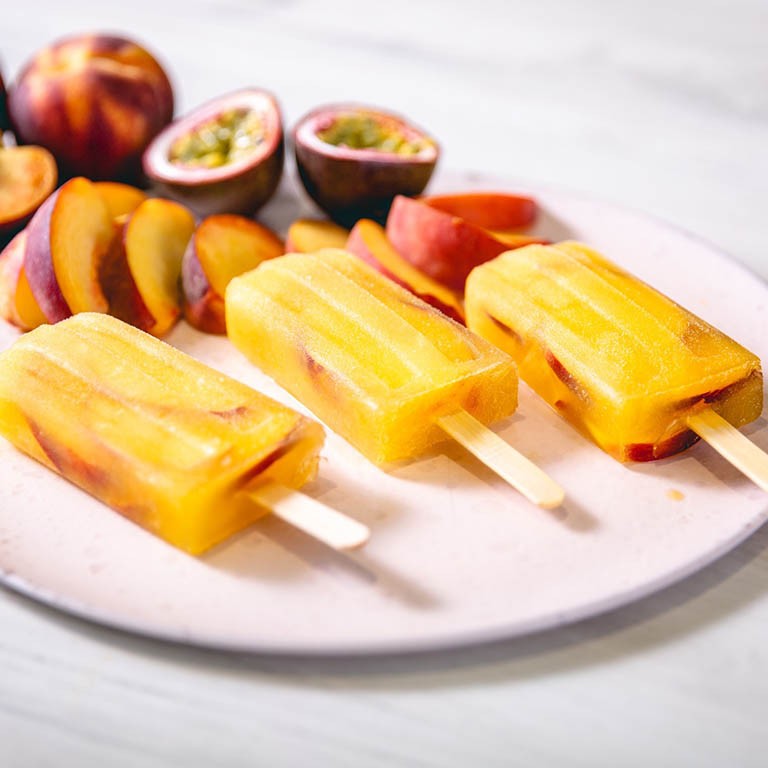 Ingredients
Something to mold the liquid into a popsicle formation

A cup of COOL SENSATION infusion in the taste of Pompadour Passionflower

2-3 sliced ​​peaches

** Can be sweetened with a natural sweetener to taste

Passionflower nectar can be added
preparation method
Put a cold infusion bag of passion fruit peach in a glass of cold water for 5-8 minutes (you can mix the infusion with passion fruit nectar)

Pour into a popsicle mold
Add 2-3 pieces of chopped peach
Freeze for 4-12 hours
Enjoy!