Are you familiar with the exhausting search for a fun and entertaining activity to do with the whole family? Do you always try to cross-reference information from a million different sides to find recommended vacation recommendations? Do you want to travel somewhere on Saturday but don't know where? This coming Saturday you can spare yourself all the searches, questions, and wonders. Because this Saturday, you are going for a walk in the Golan Heights!
Located in the north of the country, the Golan Heights is a real gem. It has lots of attractions, interesting hiking trails, stunning natural spaces, and amazing places that not everyone is familiar with.In addition, there are lots of amazing airbnbs in the Golan Heights that overlook a landscape that can be characterized by peace, tranquility, and quiet. As part of your perfect vacation, we have listed some of the places that you can not miss out on while visiting the Golan Heights: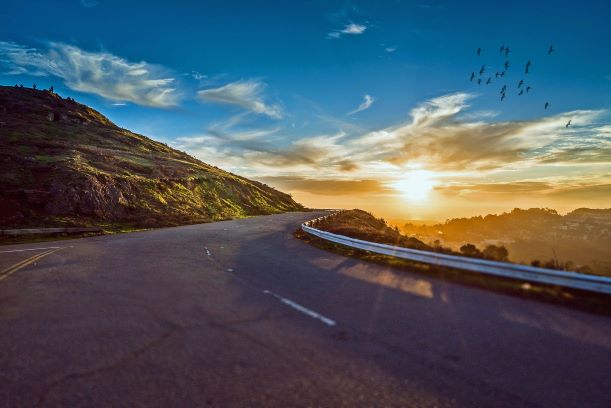 Golan Trail
The Golan Trail begins at the Hermon and descends towards the Golan Heights. The trail ends at the southern shore of the Sea of ​​Galilee. The trail passes through special sites in the Golan Heights and has diverse and stunning natural spaces. The trip of the Golan Trail can be done in about 6 days.If you do not want to do it all at once, you can do only part of the trail. If you have decided to split the trip and do only parts of it, we highly recommend sleeping in a recommended airbnb to make the experience especially enjoyable.
Nahal Saar
Now is the perfect time to hike Nahal Sa'ar. My first tip is to arrive in two vehicles and leave one of them at the end point of the route, which is the Nahal Sa'ar junction. The entrance to the stream is free and it is a fun route that is suitable for families. The route includes the Sa'ar waterfall, the shards waterfall, and the flour mill. At the end of the route, you can eat a delicious meal from a large number of food stands – Druze food, corn, and more.
Banias
This is a highly recommended route! First of all, before the trip begins, you can sit at the picnic tables and eat a meal that you bring with you. Then, you can choose between the short, medium, and long route. The hike in Banias passes between a hanging trail, a creek, lots of vegetation, and trees. Do keep in mind that Entrance to the Banias does cost money.
Picnic in nature
Trees, vegetation, birds singing, peace, quiet and delicious food – what more do you need? The best thing to do on a Saturday morning is to go out for a picnic in nature. Be sure to prepare foods that do not need heating and are easy to eat in field conditions. For example – hard-boiled eggs, chopped vegetables, bought salads, bite rolls, pancakes, pies, cake in a bowl, chocolate balls, and more… It is very important not to forget salt and pepper, disposable tableware, a cooler, garbage bags, and baby wipes. To upgrade the picnic experience, you can add a bottle of wine or bring coffee with you. If you want to bring a portable gas stove but don't know which one to buy, click here. The last and most important tip is to find a recommended and tidy place for a picnic that has tables, trashcans, and shade.
Tel Dan
In the Tel Dan Reserve you can enjoy three different hiking trails. These hiking trails are in between lots of trees, vegetation, and animals. These trails are circular so you will not have to walk back. Additionally, there is a pool here so that you can cool off after a long hike on one of the trails. This trip is perfect for families, couples, and friends. Entrance to the place does cost money and you should bring walking shoes, a bathing suit, and water.
Mount Bentel
This is not a real hiking trail, but more of a spectacular view of the Golan Heights and Syria. At the top of the mountain is a cafe called "Cloud Monkeys" where you can eat and drink in front of the view. In addition, you will see a reconstruction of an IDF outpost from the Yom Kippur War and you will hear automatic audio explanations of the war.
Airbnbs in the area
There is so much to see and do in the Golan Heights so you should consider sleeping in a recommended airbnb in the north. A night in an airbnb can be an experience in itself. Staying in an airbnb causes a complete detachment from the daily routine. Who said you have to fly abroad to relax? There are recommended airbnb that are within driving distance of interesting attractions and hiking trails. All you have to do is choose which one you want to stay at.
To read this post in Hebrew, click Here.